So you never thought dentures would be the thing you need to consider at this time in your life; after all, many think they are just a requirement of old people. If you are one of those who takes care of oral hygiene the way you should, you are likely to be safe from needing dentures early. But there are still few signs that indicate the dentures may be in your future.
When you avoid your visits to your dentist.
Visiting a dentist every six months ensures that any dental problems are identified before they become serious enough to cause significant oral decay. If cavities and periodontal issues aren't identified and treated early, they may require your teeth to be extracted which can improve your chance of needing future dentures.
Tooth Loss
If you lose your teeth, whether due to decay or injury, dentures are the most logical replacements. You may need either full or partial dentures, based on your circumstances. Losing teeth due to gum problem and tooth decay is avoidable, so ensure you take care of your white teeth the best you can if you want to avoid dentures. If you have lost teeth due to injury, a partial denture can help prevent your remaining, healthy teeth from shifting into the gap.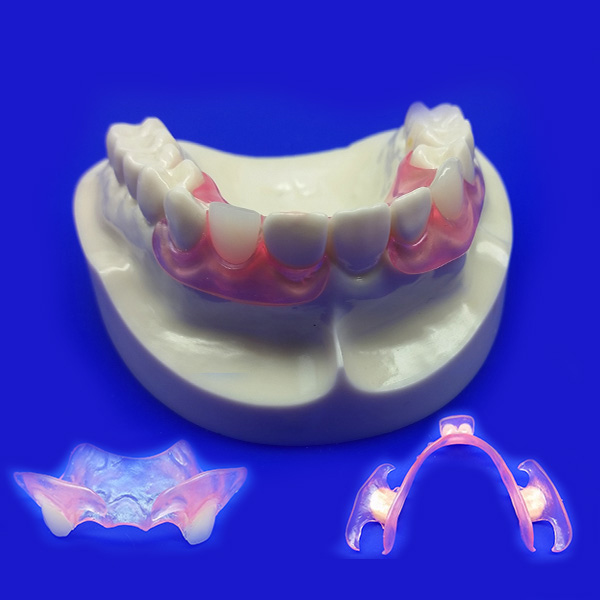 Gaps between your teeth
Widening teeth spaces can indicate bone loss due to gum disease. It is not always easy to self-identify early and can advance quickly if not treated properly. If your teeth loosen they may need to be extracted, resulting in a need for dentures much earlier in your life than you had expected.
Difficulty in chewing
Missing a few teeth can affect your speech ability, your confidence level, and your physical health. If you need to limit your diet due to a lack of teeth, you may notice that your health starts to decline. In this case, dentures are not simply a cosmetic fix. Even if you are only missing a couple of teeth, you may want to consider partial dentures to help alleviate any speech issues and restore your ability to eat.
Customized partial dentures can help fill in your face and restore your appearance. Order Low Cost Partial Dentures online from the comfort of your home and experience beautiful smile.
Buy Customized Dentures Online
Flexible partial dentures are designed to give you all the form and function of your natural teeth. Restore your smile with our customized partial dentures. At iHome Dental, we can help with all of your dental needs. Contact us today to know more about custom-made partial dentures online.