Dentures are an effective dental option that don't cause much pain and enable you to have an improved dental functioning than before. However, with time, there is a possibility of things going wrong and your dentures might end up causing you pain or discomfort.
Before understanding the cause of your denture discomfort, know the different kinds of dentures available. These will help you understand which ones might cause you the most discomfort if you don't take care of them properly. There are three different kinds of dentures-partial, intermediate, and complete dentures.
While the partial dentures rarely have any problems that arise from them, the complete dentures are what might cause the most pain and discomfort given that their maintenance is the highest. In the case of intermediate dentures, they will need to re-lined over time and there is not much else that can go wrong with them.
Possible issues that might cause you pain and discomfort
Here are some common reasons why you might be feeling discomfort or pain in your mouth.
Denture Adjustment
During initial phase, many people find it discomforting as there is a lot of pressure on the gums. Denture adjustment takes some time and during this it leaves people feeling a bit discomfort.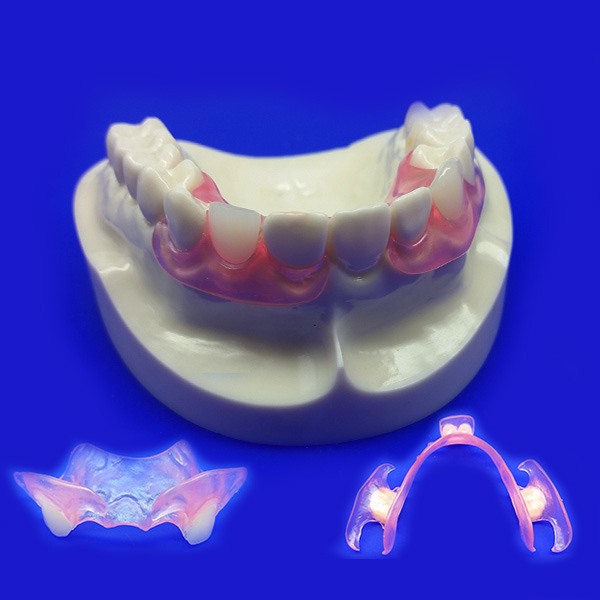 Poor fit
As your mouth is prepared for dentures, it can change a bit throughout the healing process. This raises the possibility of your dentures not fitting well in your mouth. If they don't fit well, then there is a chance that they might become uncomfortable to wear.
Bacteria build-up
If you are not cleaning your dentures regularly, then there is a chance that you have bacteria buildup on your dentures. This can lead to discomfort in your mouth as well as it might form painful sores in your mouth. As the number of bacteria increases, the possibility of yeast forming under the denture also increases, leaving you at risk of having painful sores.
Know How to Overcome Your Denture Discomfort
Regular denture cleaning and hygiene
Regular denture cleaning not only helps your dentures last longer, but it will also prevent them from causing you pain. Practicing proper denture care and good oral hygiene will go a long way in maintaining your dentures and avoiding denture discomforts.
Avoid allergies caused by cleansers
Denture cleansers and adhesives can cause severe allergies. When trying to find the actual cause of denture pain, first make sure you are not allergic to any of these materials. These allergies can lead to burning sensation inside your mouth and gum irritation that can even lead to mouth ulcers.
Let your gums heal properly
If your gums swell, keep the dentures aside and let your gums fully heal before using your dentures again. You should set aside your dentures for around 6 hours daily, either during your sleep or the daytime.
Buy Custom Dental Partials Online
If you are not satisfied with your teeth and you are missing one or two, dentures could be the key to feeling better about yourself. Partial dentures are removable, natural-looking teeth device that helps restore the form and function of your jaw bone. Choose customized partial dentures online with us!