Tooth alignment and spacing problems are often a barrier that throws off the balance of your smile. Sometimes it is difficult for an individual to identify the main reason behind the misalignment of the teeth. Such are the intricacies of the misalignment that many people blame it on different reasons. Regardless of the reason you have for the misaligned teeth, the invisible aligner is the perfect option that you can consider.
The invisible teeth aligners are transparent and clear when worn. This is what makes them a perfect choice for the patient. Let's discuss signs that indicates you need invisible teeth aligners.
You want beautiful smile
The main indicator of whether you should consider aligner is the way you feel about your smile. Have you made a habit of hiding your teeth, or smiling with a closed mouth?
Invisible aligners can treat many orthodontic conditions associated with poor confidence. If you have a condition like crooked or crowded teeth, you may be seeking a straighter smile. For people who think, "Can aligners fix their crowded teeth," the answer is YES! With every new set of invisible aligners, clear aligner is designed to shift your teeth closer to the right teeth alignment.
You want clear braces
Many people choose clear aligners for its practically invisible design. Clear teeth aligners are made of a clear BPA-free plastic, custom-fit to your smile to appear as natural as possible.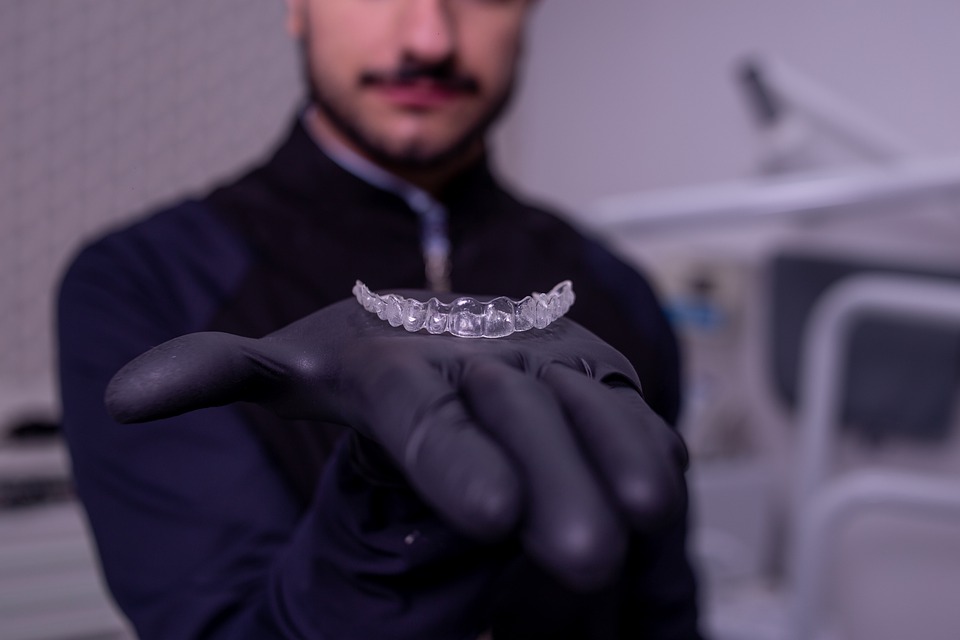 Are you hesitate to support a mouth full of metal braces? That's why, invisible aligners for adults and teens are there who wish to undergo an undetectable treatment. No matter what your day holds, invisible teeth aligners will secretly straighten your teeth throughout the day.
You have a poor bite problem
Aligners isn't just for cosmetic teeth straightening. In fact, clear aligner is highly effective at correcting maloclussions, or misaligned bites. You can use Invisalign for overbites, Invisalign for open bites, Invisalign for underbites, and Invisalign for crossbites.
Depending on the severity of your bite condition, you might require an Invisalign attachment for a more intensive and efficient treatment; regardless, clear aligners are custom-fit to your teeth to shift the bite into alignment with accuracy and precision.
You have invisible teeth aligners treatable condition.
Your teeth straightening treatment will always depend on the exact condition of your teeth and the severity of your condition. If you have crowded teeth, crooked teeth, overbite teeth, gapped teeth, underbite, crossbite or open bite, you may be the right candidate for invisible aligners.
One of the benefits of Invisalign clear aligners is that they are removable. You can remove your clear aligners to eat, brush your teeth, floss your teeth, and drink anything other than water. With this advantage comes the responsibility of placing your teeth aligners back in your mouth each time you remove them. Buy Invisible Aligners Online from the comfort of your own home.
Buy Invisible Aligners Online
Many people are tired of visiting the orthodontist regularly. Order invisible aligners online from the comfort of your home with us. Take your teeth impressions and receive your custom teeth device at your home. Contact us today to know more about our custom invisible teeth aligners.