The thought of having the discomfort and ugly appearance of traditional braces can make people anxious. If you too are concerned about the treatment of your poor bite, then you can have a sigh of relief with invisible aligners.
Invisible teeth aligners is the perfect alternative to braces which makes teeth straight and perfectly aligned without causing any discomfort. Here are the things you should know before getting invisible teeth aligners.
Are you a good candidate of invisible aligners?
The treatment works best in case of crooked and misaligned teeth. However, it is not recommended in patients with severe malocclusions. Aligners help in pushing teeth forward or backward, depending on the oral need of the patient.
Since aligners are almost invisible, they are preferred by people. Also, the treatment time is faster than traditional braces. If only a few teeth are misaligned, then invisible aligners can complete the task in just a few months.
Wear them throughout the Day
To get the desired results, you need to wear the teeth aligners for almost full day. It means that you will have to keep them on for a minimum of 22 hours a day. So this means that you have to wear them even at night while sleeping.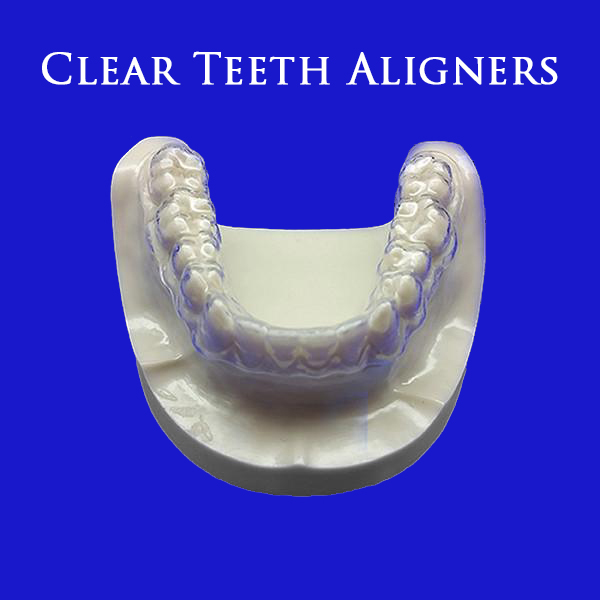 You can only take them off while eating and brushing your teeth. They are customized to fit onto your teeth so that there is no trouble in wearing them for long hours.
Remove Your Aligners Before Eating
It is true that you cannot eat with clear teeth aligners. You have to remove them before eating. You can drink water while wearing invisible aligners. However, you must not consume hot beverages like tea and coffee as the heat can distort the shape of the plastic aligners.
Also, since you only have a two-hour window to stay without the aligners, you will have to fit in your meals accordingly.
Clean Invisible Aligners after Every Meal
Whether or not you like oral hygiene, you will need to brush your teeth regularly. You will have to brush your teeth and floss them after every meal before putting back your teeth aligners to make sure that food particles are not stuck between your teeth. It is important to prevent cavities and avoid bad breath. You will have to clean your teeth aligners regularly with water to make sure that it doesn't turn yellow or stained.
Aligners are custom-made to fit the contours of your teeth and gums. Order Cheap Invisible Aligners online from the comfort of your own home.
Choose Custom Invisible Aligners Online
Clear teeth aligners are a great way to align your teeth without any pain and invasive dental procedures and metal braces. Order custom aligners online today from the comfort of your home at a fraction of the cost of the dentist. Contact us today to know more about our cheap invisible aligners.
Related Topic: How to Care for Your Invisible Teeth Aligners?