You have spend a lot for your beautiful, straight smile and teeth. Your valuable time, feeling of discomfort, and restrictions on certain food items you enjoyed were all part of your orthodontic journey to a wonderful smile. Just about the time you thought your dental braces were never coming off, they are gone, and in their place, you have been given teeth retainers. And finally you thought you were done with your orthodontic treatment.
Yes, over but you need to wear your teeth retainer as recommended. Retainer for teeth is an effective way to prevent your teeth from shifting, and wearing your teet retainer is not optional if you want to keep your straight teeth in position as they are the day your dental braces are removed.
What is a retainer?
A retainer is a teeth retention device that keeps your teeth in place after your braces are removed. Your braces have accomplished their work. Your dental braces moved your teeth in the right, straight position, making sure your bite is as it should be.
When you perform daily activities, like eating and chewing food with your dental braces, your teeth were held firmly in position. In the absence of dental braces or when braces are removed, your teeth can shift and return back to their misaligned position, doing away with all the efforts that your braces did. When you choose top quality retainers for your teeth, your straight teeth are well-supported in place.
What happens if you don't wear teeth retainers after dental braces?
No matter what type of teeth retainer you pick, it will take a few days to get used to it. You could face minimal discomfort, but it will surely go away after few days.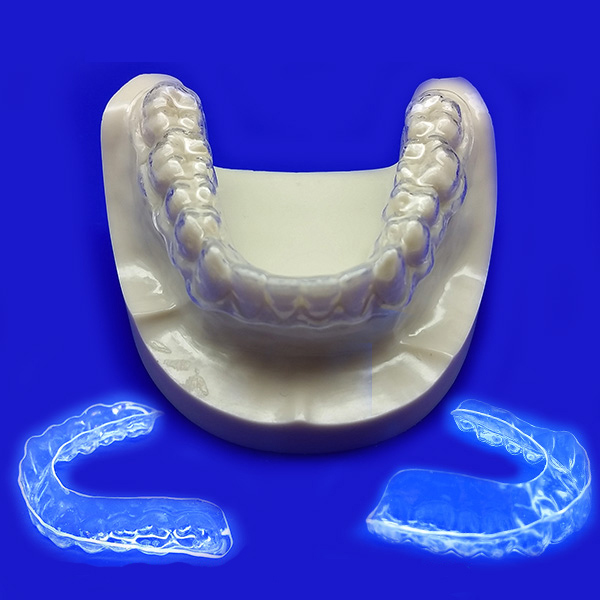 In case, you forget to wear your teeth retainer for one or two days, you don't need to worry about this. Teeth retainer that doesn't fit properly and cause discomfort, after not being worn for a while means your teeth have shifted.
Your restored smile is not as beautiful and straight as it was after your dental braces treatment, and your bite is also off. All your valuable time and money could be lost if you don't choose teeth retainer as recommended. Order custom Invisible Teeth Retainer online from the comfort of your home to ensure proper fit. Caring of teeth retainer is important to get the desired results and avoid expensive replacement teeth retainers.
Choose Custom Invisible Teeth Retainers Online
The teeth retention phase is an important phase in keeping teeth in their original position. Ensure strong teeth retention with our custom invisible retainers. Order online today and receive your teeth impression kit. Contact us today to know more about our custom invisible teeth retainers online.